Traffic for Humans
Foto, Installation, Object, Video, Performances, Lecture, Talks
11.9.2015 – 30.10.2015
Cars, trucks, and motorbikes make the streets a dangerous place for people and animals. The air is full of noise, particulate matter, CO2, CO, and nitrogen oxide. The landscape is plugged by asphalt and concrete. Do we have Traffic for Humans?
12 Artists give their answer in

Traffic for Humans
Tom Albrecht, Benna, Irmingard Beirle, Stefano Cassetti, Mariel Gottwick, Stephan Groß, Katrin Kinsler, Eriz Moreno, Javier Pérez-Lanzac, Naemeh Shirazi, Herbert Christian Stöger, Third Eye Factory
Programm
Opening
Fr. 11.09.15, 19:00
Artisttalk
Fr. 16.10.15, 19:00
Artists of the exhibition talk with guests about their work.
Naemeh Shirazi, performance "road kill",with livestream to NYC
Performance, Lecture, Talk
Fr. 23.10.15, 19:00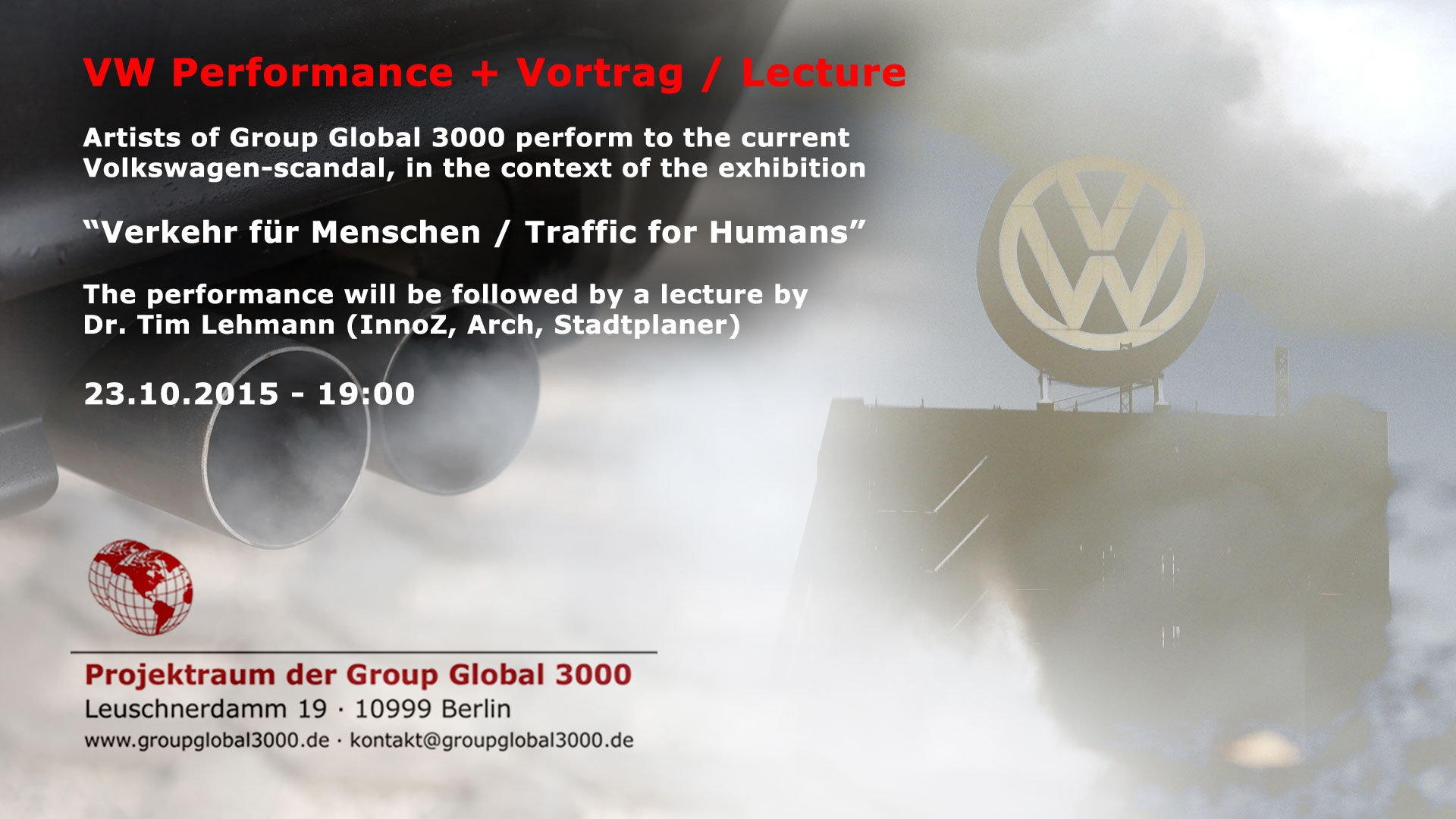 Lecture, Talk
Dr. Tim Lehmann (InnoZ, Architekt, Stadtplaner)
"Verkehr für Menschen"
"So nah waren wir der Verkehrswende noch nie"
Finissage Fr. 30.10.15, 19:00
Performance by Stefano Cassetti
"taxi for free"
Curators: Javier Pérez-Lanzac / Mariel Gottwick