Art of sustainability
50th Exhibition. We are celebrating our anniversary!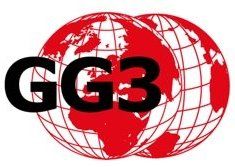 Sept 4 – Oct 2, 2020
We want to show what the art of sustainability means for us. Our 50th anniversary exhibition is a showcase of what we have worked to achieve in our 49 exhibitions with 220 artists since our inception in 2012. We are inviting artists by email who have previously exhibited with us to submit works that depict sustainability issues critically and with vision. We are showing the power of art for the sustainable transformation of society!
We are looking forward to seeing many artists of the past years again!
Exhibition Format
As before, we will be exhibiting all work formats, but this time in Petersburg Hängung for reasons of space:
Photo, painting, drawing max. 50 x 50 cm including frame,
Installations and objects max. 50 x 50 x 50 cm,
Video and performance max. 5 min,
Video installation in the monitor brought along,
Audio with player and headphones by artist.
A performative contribution (performance, VJ or similar) to the vernissage, the artist talk or the finissage is desired.
If the Coronakrise still requires restrictions, we will adapt the exhibition organization and the program accordingly. We are therefore planning analog and digital.
Digital we will show a mosaic of all works, clickable.
Application
In a call for entries, we invite artists by mail to submit contributions on the above-mentioned topic "Art of Sustainability" for a group exhibition in our exhibition rooms.
Application deadline 15.7.2020
Individual artists or existing artist groups can apply with one work. Required are :
– Completed application form (e.g. pdf24) Application form gg3
Fill in on the Mac with the Preview application pre-installed.
– Sample images, or, alternatively, sketches or descriptions of non-visual contributions
– CV
– by email with max. 10MB to sustart@gg3.eu
Attendance: The presence of the artist or group of artists from the Berlin area is desirable for the vernissage and the artist talk as well as on one date of gallery supervision: "The artist is present".
Location
Project space of the Global 3000 Group e.V., Leuschnerdamm 19, 10999 Berlin, www.gg3.eu, possibly also online on our website.
We offer the exhibition space with equipment, bar, advertising by email, on various websites, and social media as well as print flyers, organization of texts, lecture, online documentation, see also Offer for artists.
We are an independent, self-organized artist-run-space. Unfortunately, there is no budget for production, other technical equipment, transport, or insurance (the room is lockable). We look forward to good cooperation and agreement with the rules for cooperation, see also.
Program
Exhibition Tues. and Fr. 5 – 8 pm
Hanging Aug. 31, 10 am – 8 pm
Vernissage Sept. 4, 2020, 7 pm
Artist talk Sept. N.N, 7 pm
Lecture Sept. 11 or 18 or 25…, 7 pm
Finissage Oct. 2, 7 pm
Dismantling after the Finissage and on Oct. 3, 12 – 3 pm